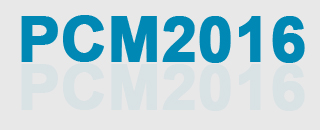 2016 Global Conference on Polymer and Composite Materials (PCM 2016)
May 20th - 23rd, 2016, Hangzhou, China
Venue & Hotel Information
HongLou Hotel
Website: http://www.hzhonglouhotel.com/en/index.asp
Address: No.2 Xihu Road, Hangzhou, China
Tel: 0571-87839999; Fax: 0571-87272516
E-mail: hzhonglouhotel@hotmail.com

HongLou Hotel, Hangzhou is ideally located in the central area of West Lake, to be specific, the downtown of Hangzhou bustling business distract. The Hotel offers 330 well designed rooms. It perfectly combines the oriental elements and international fashion. Comprehensive business centers, meeting and recreational facilities as well as fine dining options cater to businessmen and leisure travelers.



Hotel Reservation
Rate: Standard Room/Single Room 60USD/night (Double breakfast included)

Room Reservations
For room reservations, please fill in the reservation form here and send it to our conference e-mail: pcm@academicconf.com with the title "Room Reservation". The reservation fee of 60USD for one night should be paid in advance.

Room Cancellation Policy
All cancellations must be made and received in written form.
-Cancellations before 5th May 2016 will receive a full refund.
-Cancellations between 5th-9th May, 2016 will be refunded 70% of fees.
-Cancellations between 10th-12th May, 2016 will be refunded 30% of fees.
-No refunds will be provided for cancellations between 13th-19th May, 2016 or no-shows.