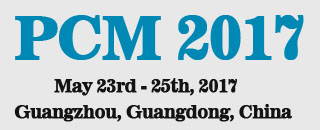 2017 Global Conference on Polymer and Composite Materials (PCM 2017)
We are calling for reviewers
Call for reviewers
We are calling for reviewers. If you are interested in performing the reviewing work, please kindly submit an application and your CV in the conference peer-review system.IF you have any colleagues that may also be interested in serving as the peer reviewer of PCM 2017, please forward the invitation to him or her. Thank you!


Reviewer Benefits:
•Refresh your knowledge

•Gain some experience in that field

•Enjoy a discount for your conference registration fee

•Be a potential candidate of Technical Program Committee for the next PCM conference


Acknowledgements for Reviewers
On behalf of the Organizing Committee and the Authors of PCM 2016, we would like to formally thank the scientists who have given their professional guidance and valuable advice as reviewers during 2016. Their suggestions and comments to the Authors have helped the conference to ensure the quality and timely publication of the submitted papers.

We gratefully acknowledge the valuable support of the scientists listed in http://paper.academicconf.com/reviewers.aspx?confname=pcm2016, their great contributions have made the conference more successful.